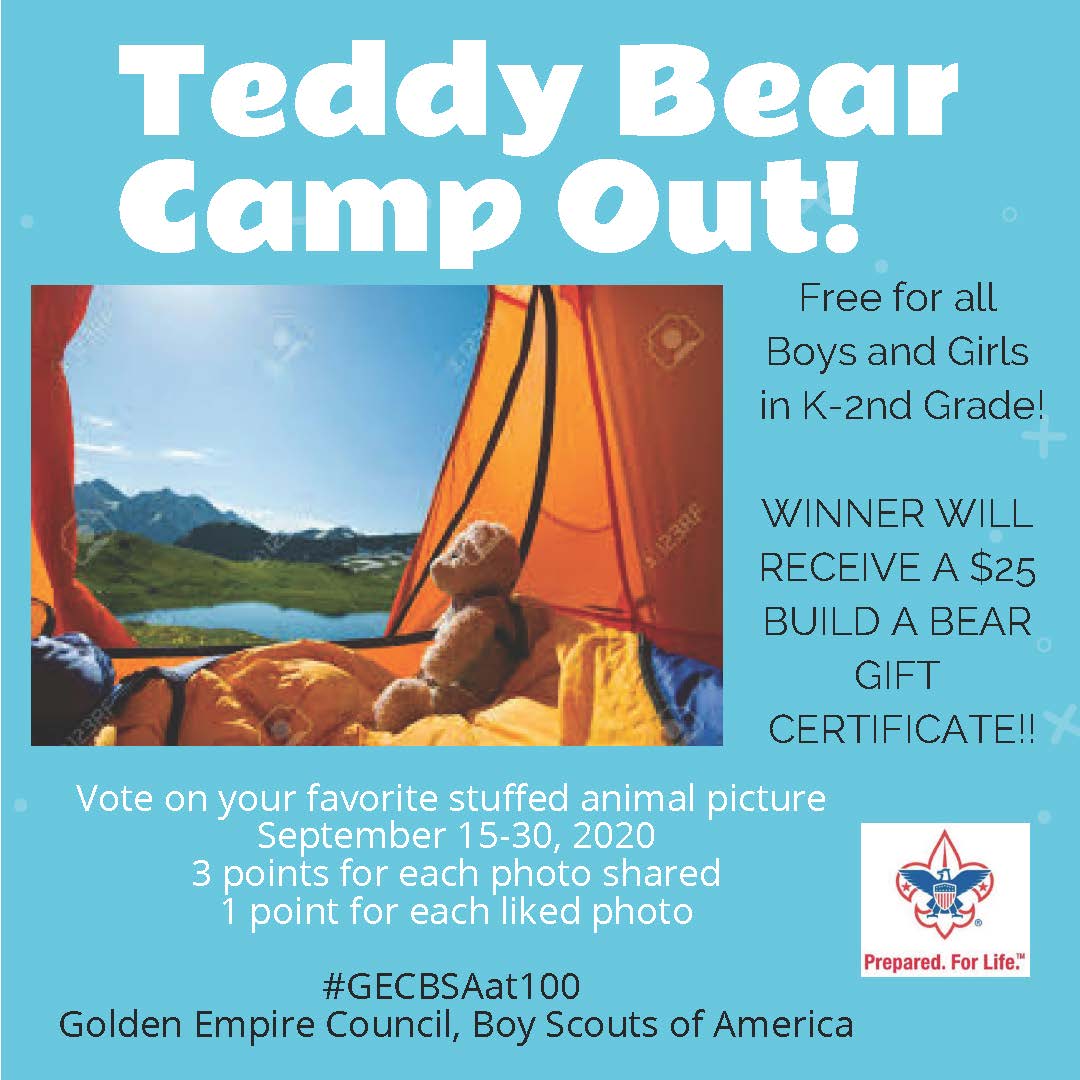 TEDDY BEAR CAMPOUT hosted by the Golden Empire Council, Boy Scouts of America.
Vote on your favorite stuffed animal picture September 15-30, 2020! Winner will receive a $25 Build-a-Bear gift card!
3 Points for Each Photo Shared
1 Point for each "Like" on a Photo
For Kids K-2nd Grade! Send your favorite stuffed animal on an exciting Scouting Adventure of their own! Have a campfire with them, take them to a Pack/Den meeting, dress them up in your favorite Scout Neckerchief and Scout Hat, set them up in a pillow fort or tent, with our nation's flag, take them on a hike, or site seeing around your community! Submit your pictures of your Stuffed Animal Scout Adventure in by 5:00 PM September 13, 2020 by emailing camping@gec-bsa.org or messaging us on our Council Facebook page.
One entry per person. Winner will be announced on October 1, 2020.