Welcome to the Three Rivers District
The Three Rivers district serves the Amador county communities of Jackson, Pine Grove, Ione, Pioneer, Amador City, Sutter Creek and Plymouth, the Sacramento county communities located in the Pocket Area, Mid-town Sacramento, East Sacramento, Rosemont, Sloughhouse, Rancho Murieta, Elk Grove, Laguna, Galt, Wilton and the river delta communities of Isleton and Walnut Grove, Yolo county community of Clarksburg and Solano county community of Rio Vista.

District Key 3

District Vice Chairs

Chairperson - Vacant
Commissioner - Ben Heningburg
Executive - Mac Contreras
Robert Graves
Chas Murphy
Kyle Monson
Dave Ishikawa
District Committee Meetings are held on the first Thursday of the month
The NEW 2020 Three Rivers District calendar at a glance.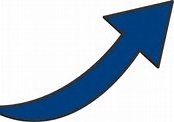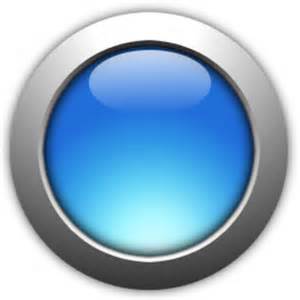 Calendar Updated Regularly
ALL IN PERSON DISTRICT
MEETINGS ARE CANCELLED
Three Rivers District
Connection, OA Meetings, Roundtable, Commissioners

Edward Harris, Jr. Middle School
8691 Power Inn Road
Elk Grove, CA 95624

Quarterly Connections

Order of the Arrow Chapters

7:00 PM, Thursday
August 20th, November 19th

6:15 PM, Monthly Third Thursday

Roundtables
Commissioners

7:00 PM, Third Thursday
Next meeting June 18th

7:00 PM, Monthly Third Thursday
Kahoot | Leaning games, Make learning awesome
Goosechase | The Original Scavenger Hunt App
Flipgrid | Empower Every Voice
Problems/Questions
Contact Johnie Pennington, District Webmaster, at jaypennz@comcast.net.
What's Happening Around the District
Upcoming Three Rivers District Events
| | |
| --- | --- |
| | |
| | A meeting of leaders from the Three Rivers District to find out about council and national events and activities. Contact Kim Allen for more... |
| | |
| | What is a District Roundtable? This letter is to let you know about an opportunity you have to help the Three River District become the best in... |
| | What is a District Roundtable? This letter is to let you know about an opportunity you have to help the Three River District become the best in... |
| | |
| | |
| | A meeting of leaders from the Three Rivers District to find out about council and national events and activities. Contact Kim Allen for more... |
| | |
| | |
| | |
| | |
| | |
| | |
Upcoming Council Events
| | |
| --- | --- |
| | Instructions for the Ordeal Registration If you are a Candidates for NEW Ordeal Memberships plan to arrive Friday by 7:30PM Link >> To... |
| | |
| | |
| | GOLDEN EMPIRE COUNCIL 2020 NATIONAL YOUTH LEADERSHIP TRAINING NYLT 2020-2 Summer Course (Two Weekends) NorCal Adventure Area 15356 Oregon... |
| | Wood Badge Fall 2020 September 18 - 20, 2020 1st Weekend October 3 - 4, 2020 2nd Weekend W3-47-20-2 Click for the Course Flyer Purpose of... |
| | GOLDEN EMPIRE COUNCIL 2020 NATIONAL YOUTH LEADERSHIP TRAINING NYLT 2020-2 Summer Course (Two Weekends) NorCal Adventure Area 15356 Oregon... |
| | Register through the Council Secure website. The Fall Fellowship is a huge lodge event where we meet up with all of our brothers for lots of food,... |
| | Outdoor Training BALOO & IOLS WHEN: Saturday and Sunday, October 3 - 4, 2020 TIME: Check-in/Tent Setup is 12:00p to 12:00p (Noon to... |
| | |
| | Outdoor Training BALOO & IOLS WHEN: Friday and Saturday, Oct 9 - 10, 2020 TIME: Check-in/Tent Setup is 5:00 to 6:15... |
| | |
| | 2020 Takachsin Chapter Leadership Training November 7, 2020 Location: TBD Time: 8:00 AM--3:30PM Lunch will... |
| | 2020 Annual Lodge Dinner November 7, 2020 The Lodge Dinner is a night of recognition and remembrance of the past year.... |
| | |