Centennial Quest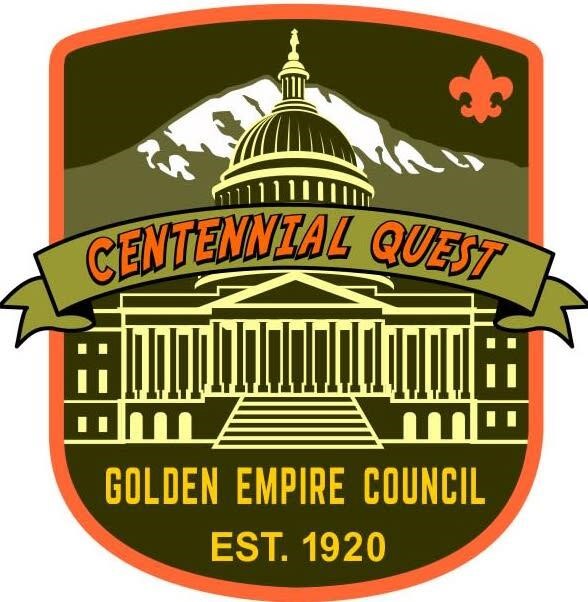 Plan to be a part of the BSA Golden Empire Council Centennial Quest, to be held from September 9 until October 24, 2020, both online and throughout the Council.
While the Council originally planned for a significant, community-based Rally to be held at the California Railroad Museum in Old Town Sacramento, the COVID-19 restrictions have caused us to rework how we celebrate. In this Centennial Quest version, there will be a series of online resources that will support self-directed, local activities, including things like a Unit History project, photo "scavenger hunts", creation of a time capsule, historic hikes and a decade by decade overview of what we now call Golden Empire Council. Participation will be recognized with a commemorative patch.
We are also still planning a celebratory event in the March 2021 timeframe where our Scouting community can come together and celebrate the future of the next 100 years of Golden Empire Council. This will likely be a Scouting only (versus open to the public) event at the NorCal Adventure Area, but no final decision on that will be made until later this summer.
Let's keep the enthusiasm going for our celebration of Golden Empire Council's 100 years of serving our communities! Stay tuned for more announcements on how you can participate.
The GEC Centennial Committee